February Announcements | At A Glance! (click)
February is heart health month (click for healthy heart tips).

Wear red, Sunday, February 25, 2018.
Men's Fellowship Breakfast | Saturday, February 24, 9am
Click here for flier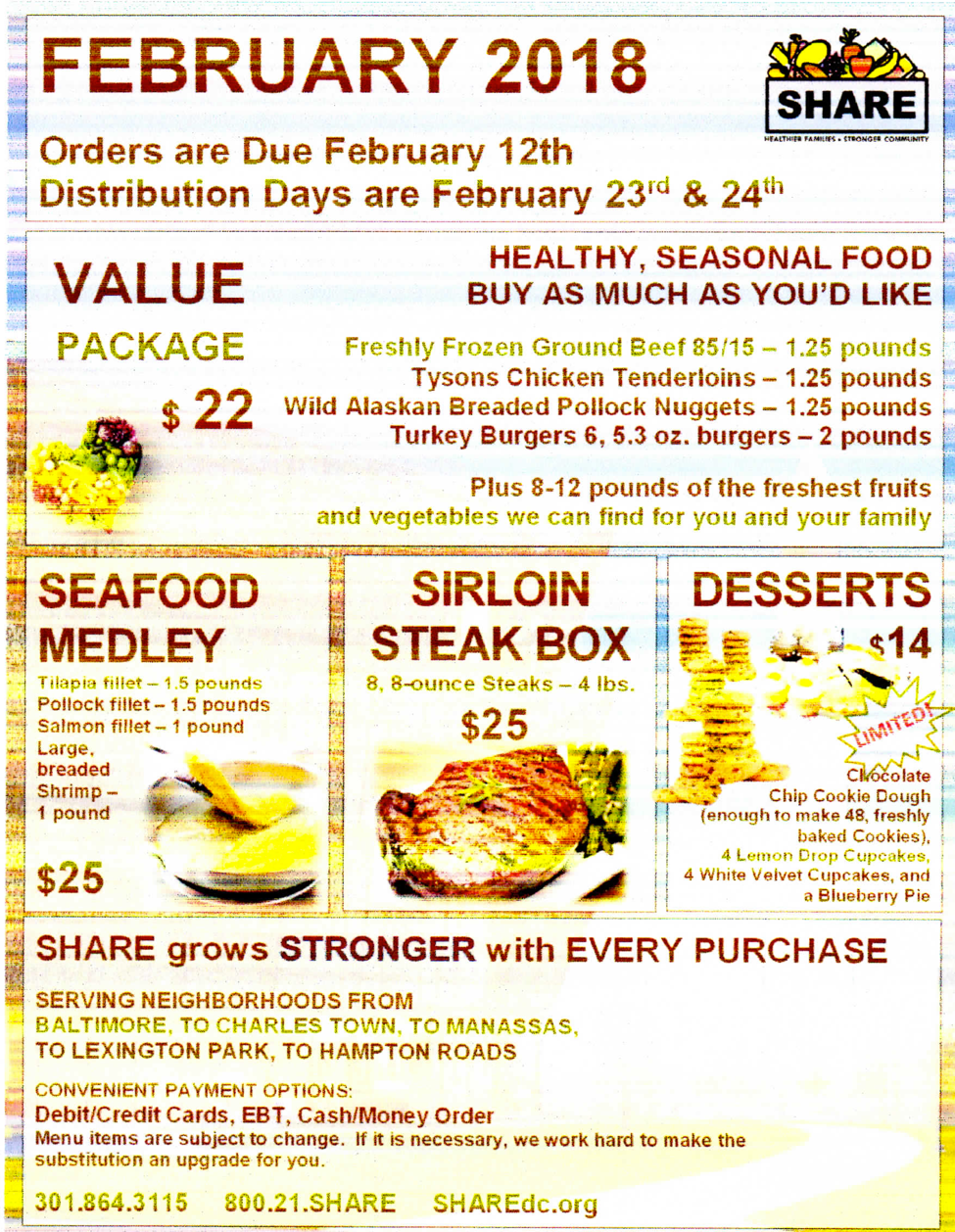 SHARE  distribution will be Saturday, February 24 at the Upper County Recreation Center, across the street from the church, at 9:30am.   Contact Ray Hopkins, rayhopkins7@msn.com.
UMW's Bus Trip to Sight and Sound Theatres, Lancaster, PA  Saturday, July 21, 11am.   Click here for flier.
Click here for Details Regarding Listed "Grapevine" Events