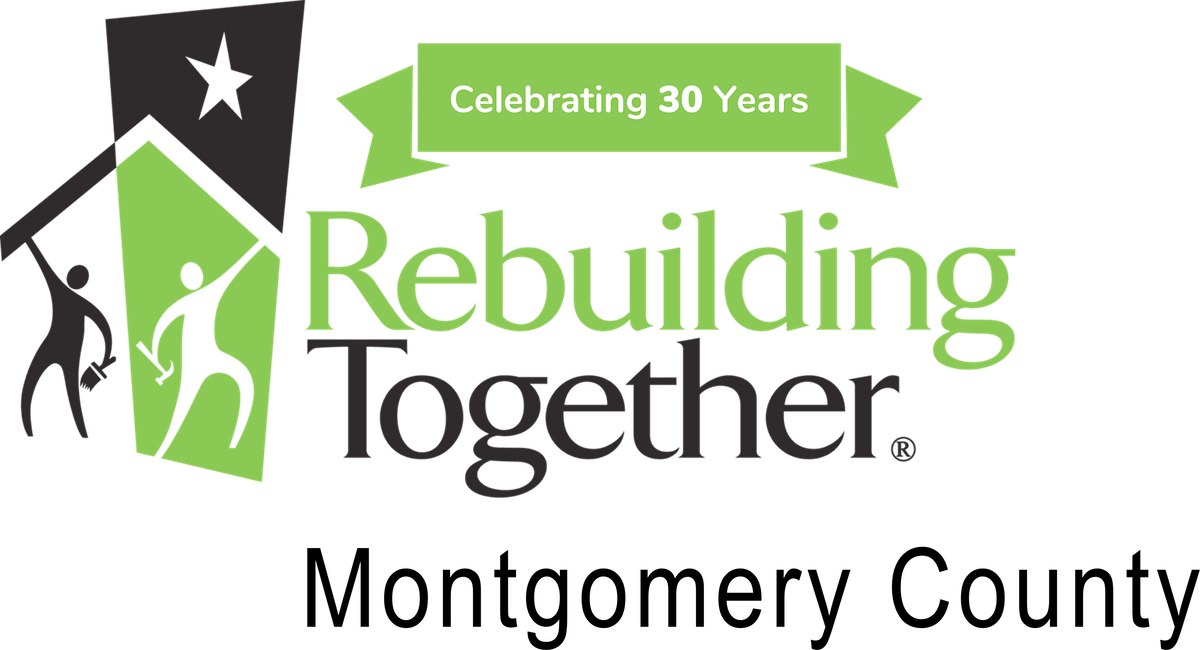 Repairing Homes, Revitalizing Communities and Rebuilding Lives
Exciting Projects Underway
We have some exciting projects in the pipeline, and there's one, in particular, that we want to share with you. Rebuilding Together Montgomery County will be part of an exciting new collaboration to establish The Emanuel House. Located in Gaithersburg, the primary goal of The Emanuel House is to provide permanent housing in a supportive, shared housing setting and to connect marginalized young adult mothers and their children to the larger community, as they move toward self-sufficiency.
Other partners in the collaboration include the National Center for Children and Families (NCCF), Montgomery County Government through its Young Adult Rapid Rehousing Program, Mr. Steven D. Hudson, Emory Grove United Methodist Church (EG), Mill Creek Parish United Methodist Church (MCP), and other volunteers, including from Shady Grove Presbyterian Church (SGPC).
Truly a group effort and a labor of love! Please stay tuned for more information as this project continues to develop.
Donate to Gaithersburg HELP | See some of our Gaithersburg Helpers, May 16, 2020
Donate to the Interfaith Works Women's Center and Avery House. Sisters UNITED,

in ministry with…

INTERFAITH WORKS EMPOWERMENT CENTER –

Needed

| Towels (new or slightly used); Re-useable water bottles; Trial-sized sun screen; Deadline: 

September 12th;

Questions/Contact: 

Sis. D'Mitra Lofton, (301) 979-2926

INTERFAITH WORKS SCHOOL SUPPLY DRIVE – Click for Supply List
AVERY HOUSE –

Needed

  |

Water and snacks each month, unless they have a special need request;

Deadline:

Monthly at the end of each month;

Questions/Contact: 

Sis. D'Mitra Lofton, (301) 979-2926

EMANUEL HOUSE – Volunteer Job Opportunities 

The project is under the auspices of Rebuilding Together Montgomery County (RTMC).  RTMC does require all youth to be 14+ and requires everyone (youth and adults) to register online prior to working on the project.  The online registration includes a coronavirus waiver (copy attached).  Here is the link:   https://sforceco/3hL7GCz  This is the link to register for a project with RTMC at The Emanuel House. The volunteer coordinator for this project is David Montgomery davidmontgomery122@yahoo.com  Parents, please contact him to schedule times to volunteer.

The house is located at 7801 Misty Court, Gaithersburg (just down the road from Emory Grove UMC and close to the Flower Hill Giant).  The anticipation is the youth working outside of the house only and wearing masks/gloves.  No more than 8 youth so we can have 6 working on digging the trenches (2 on each of the 3 trenches) and 2 on a rest break at any given time.  The task will probably take about 4 hours.

If anyone would like to make donations you may contact Sis. D'Mitra Lofton (301) 979-2926. We can arrange for pick-up or drop off.

Families' Ways to Connect

| Daily Devotions (more details by Pastor Tammi under The GGYM)