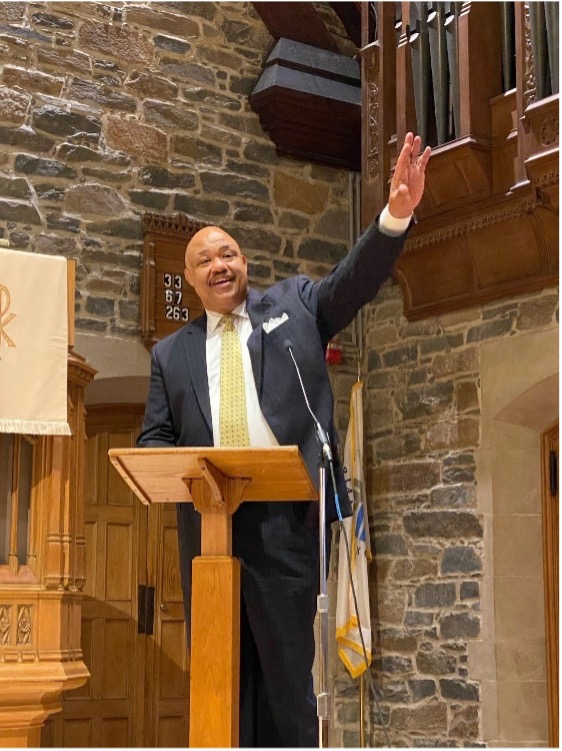 Rev. Timothy B. Warner was called to the gospel ministry while serving as a Deacon at Mt. Calvary Baptist Church of Rockville, MD in 1996. He was licensed to preach in 1998 and ordained to pastoral ministry after he completed his Master of Divinity degree at Wesley Theological Seminary in 2003. Rev. Warner was trained as a bacterial geneticist, and enjoyed a productive career in pharmaceutical research and development, where he held various scientific and executive leadership positions for over 18 years before committing to full-time ministry.
He has served as the Associate Council Director for Community and Economic Development in the Baltimore-Washington Conference of the United Methodist Church, on the staff of the Montgomery County Executive in his Office of Community Partnerships as the Community Liaison for the African American and Faith Communities, and as Chief Engagement and Partnership Officer for Montgomery County Public Schools. He is a frequent lecturer in community engagement for several graduate schools, and has received Wesley Theological Seminary's Urban Ministry Distinguished Alumnus Award. 
Rev. Warner is proud to have served for the last 10 years as Senior Pastor of the Emory Grove United Methodist Church in Gaithersburg, MD, where he is a co-founder of the Racial Justice Coalition. Most recently, he has founded The Heritage Emory Grove Community Development Corporation which is leading in a partnership to redevelop the historical Emory Grove community and restore a sense of authentic community.  He also serves as the Director for Faith Relations at Habitat for Humanity of Metro Maryland where he helps to engage faith communities in the justice ministry of affordable housing in Montgomery and Prince Georges Counties.
He believes in the power of prayer, and attributes whatever success that has been ascribed to his ministry to the great many conversations so many have had with God on his behalf.  Rev. Warner shares an extreme sense of pride in the family God has given him with his wife, Paula, of nearly four decades.