2017 Ministry Leaders:   Muriel Britt and Min. Tracey Newman UMW Officers:  Muriel Britt, President, Thelma Scott, Vice President, Annett Shelton, Treasurer, and Urlecia Cook, Secretary
The organized unit of United Methodist Women (UMW) is a community of women whose purpose is to know God and to experience freedom as whole person through Jesus Christ, to develop creative, supportive fellowship, and to expand concepts of mission through participation in the global ministries of the Church.
UMW is Transforming the world by making a better life for our neighbors next door and across oceans.  We are Loving the community by helping more of our sisters to stretch and grow and to make better lives for themselves through vocational training, job readiness and life skills training by supporting advocacy campaigns to educate communities around the area of economic justice at a local, national and global level.
Call to Prayer and Self-Denial to reflect on the gospel of Christ, pray together and to make an offering to mission with women, children and youth in response to God's love and grace.
Women's Bible Study | Meetings | Events
"Lovin' Our Sistas"   during the month of November, collecting hats, gloves, scarves and socks for our sistas at the Interfaith Works Women Center in November.  A pink box is on the ledge on the side of the sanctuary.  Deadline will be after we have collected 50 bags.  Donation:  In a gallon zip lock bag: 1 hat, 1 scarf, 1 pair of gloves, and 1 pair of socks.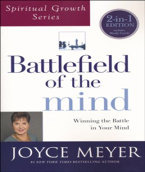 Sisters United Women's Bible Study!  1st & 4th Saturdays.   Bible study series on the book Battlefield of the Mind by Joyce Meyer.
High Tea@Serenity Tea & Fine Dining, Frederick, MD | April 29, 2017

My Sister's Closet | April 1 &2, 2017

Chili Cook-Off | April 8, 2017