"… But as for me and my house, we will serve the Lord."~ Joshua 24:15

BWC Scholarships!  Once again, the Baltimore-Washington Conference will be awarding scholarships for qualified students currently attending college, as well as high school seniors who plan to attend college in the fall of 2018. The application process is open and closes March 7, 2018. 
A variety of scholarships are offered to fit the diverse needs of our students. To be considered for a scholarship, students must complete the full online application which includes uploading their current transcripts. In addition, the student must provide contact information for their pastor and one additional church reference. The pastor and reference will be contacted and asked to submit information on the student's participation in the local church. The entire process will be done online for ease of the student, pastor, and reference.
For details about the individual scholarships or to apply for a scholarship, please visit www.bwcumc.org/administration/finance/local-church-resources/scholarships/.
February Announcements | At A Glance! (click)
February is heart health month (click for healthy heart tips).

Wear red, Sunday, February 25, 2018.
Men's Fellowship Breakfast | Saturday, February 24, 9am
Click here for flier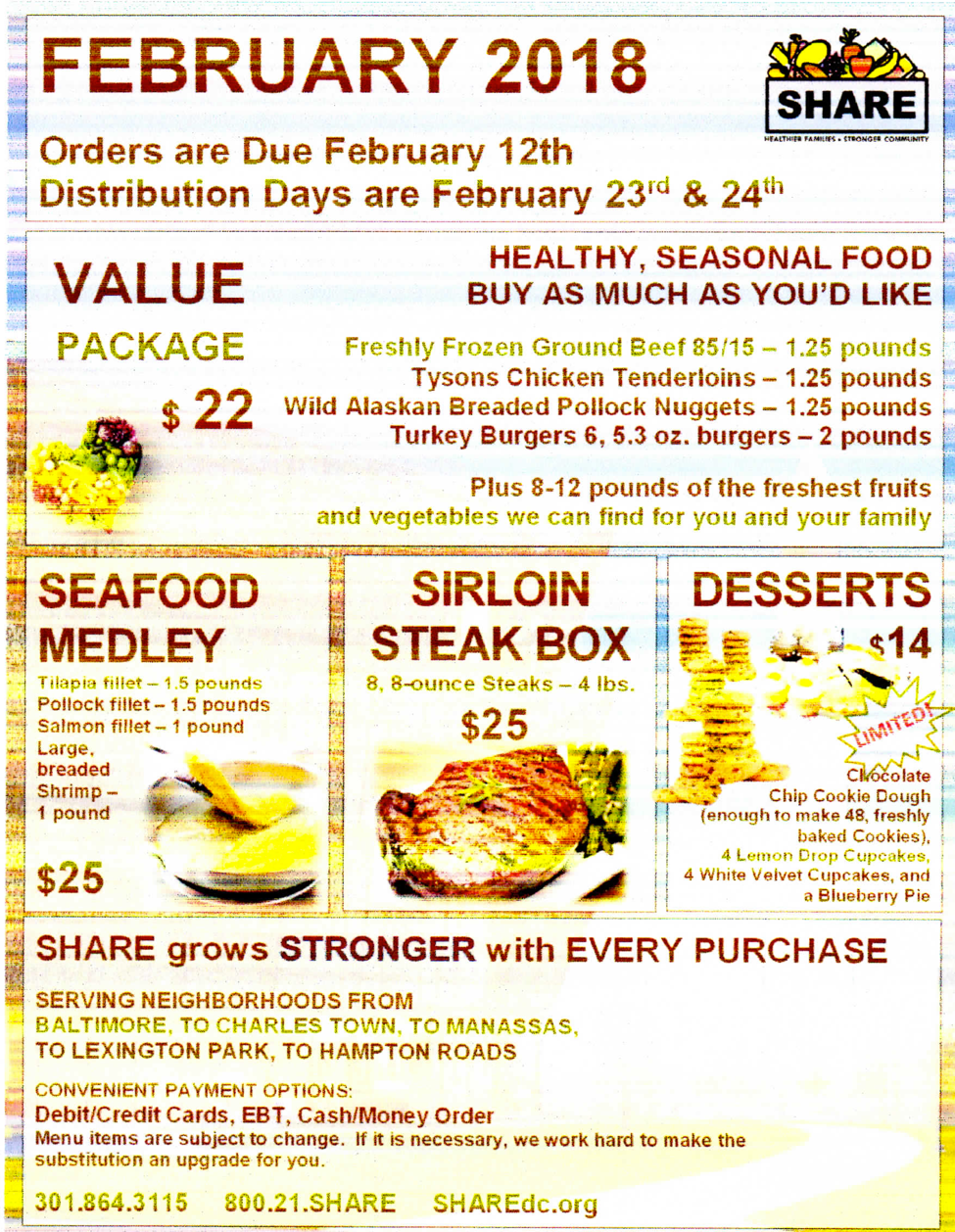 SHARE  distribution will be Saturday, February 24 at the Upper County Recreation Center, across the street from the church, at 9:30am.   Contact Ray Hopkins, rayhopkins7@msn.com.
UMW's Bus Trip to Sight and Sound Theatres, Lancaster, PA  Saturday, July 21, 11am.   Click here for flier.
Click here for Details Regarding Listed "Grapevine" Events