Sunday School for All Ages | Sundays 9:30-10:30am
Iron Men | 2nd & 4th Saturdays – 8:00-9:30am
"Sisters United"  (& Meeting) | 1st & 4th  Saturdays, 10-12pm

Walking with Nehemia

h | Wednesday, March 7 to April 27, 7pm-8:30pm. 

Location: 

 Emory Grove.  Studying Dr. Joseph Daniels' Walking with Nehemiah: Your Community Is Your Congregation.  Contact Pastor Warner, warner.tb@gmail.com.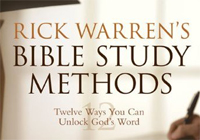 Building Faith Through Personal Bible Study  Thursday, March 8 – April 28, 6:30-8pm.  Location:  Mill Creek Parish.   Studying Rick Warren's Bible Study Method .    Contact:  Margaret Wood-Jackson, mwwood8115@gmail.com and Kim Berger, kimberger@comcast.net.
"Navigating the Bible" Beginners | 2017 Study Ended